Dissertation Consultation
Dr Liezel Korf Associates
Dissertation statistics often create anxiety for Masters, Doctoral, and MBA students.
Even though your dissertation is about a topic that you should feel comfortable with, it often involves statistical analyses with which you are not. This causes unnecessary tension. The sooner you involve a statistical consultant in the research, the easier the process. Dr Liezel Korf Associates has advised more than 1000 students on their masters or doctoral dissertations.
Number of students advised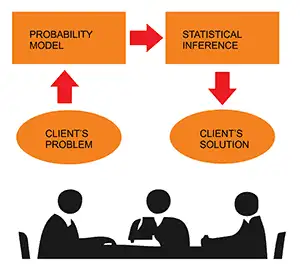 We advise students on the methodology section of their proposal, the design of the measuring instrument and/or questionnaire, and the sampling design. We also perform the statistical analysis and assists with the structuring of the methodology and results chapter and the write-up and interpretation of results. Referrals are available on request.
Additional services include data capturing on request.
Students must know from the beginning which analyses need to be performed to answer their research questions. Failure to have a statistical analysis planned right from the outset may have serious consequences for analysis later on in the study.
"Important notice: For the best results you should at least be at a point where you have a first draft proposal to work with."
"Hi Dr Korf. Just want to say a huge thank you for all your effort and troubles with my dissertation. I received my marks cum laude and am ecstatic. I believe the difference was your guidance on the questionnaire, I really think your insights on wording and ability to garner meaningful results are something that we're not effectively taught how to do. Thank you again. Regards. Anton van Shoor"!
"Liezel thank you for your assistance with the questionnaire and the statistical data analysis for my dissertation for my Master's Degree for Project Management in 2018. I received my marks cum laude for the research conducted within my company. Your understanding, knowledge and support were much appreciated. Johan Marais"
Supervisors often do not have adequate time to review students' documents and provide detailed feedback. Furthermore, when one is involved in one's own study, you often "cannot see the wood for the trees",  and an external, objective perspective is needed.   Liezel Korf Associates can provide this in the form of feedback on research proposals, methodology chapters, questionnaires, and the write-up of results. 
It is important to note that this does not entail any writing of documents, which would be unethical, but simply the review of what the student has already produced, even if it is in a draft format.